Fiberbuilt Flight-Deck Practice Station
£499.00
To discuss the Fiberbuilt range contact our sales team on:
(+44) 01483 266679
The ultimate game improvement mat system: Fiberbuilt original Flight-Deck Practice Station combines an oval-shaped Flight-Deck with a high-traction stance mat with integrated ball tray. It is full of training components, check the movie for all details.
Description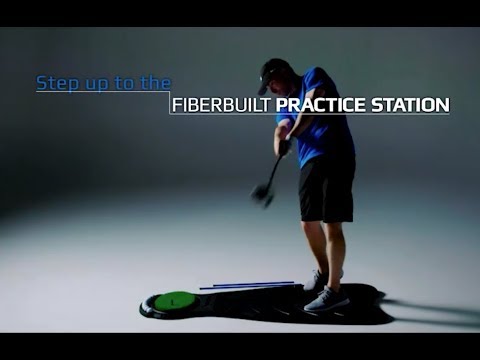 Fiberbuilt Flight-Deck Practice Station
Genuine Fiberbuilt Grass offers realistic impact conditions and ball flight.
Molded alignment guides in the stance mat combine with slots for included rods to help guide ball position, alignment, and swing path and help prevent swaying in the swing.
Large, stable stance assembles and breaks down quickly providing a flexible solution for practicing either indoors or outdoors.
Comes with our 300,000-shot guarantee
Made of genuine Fiberbuilt Grass (poly)
Flight Deck hitting surface sits in the high-traction stance mat for level hitting and stability
Launch monitor-tested to feel and perform like fairway grass, and avoid turf shock
Integrated alignment guides and oval shape for clubhead path
Knock-down design sets up and breaks down in under a minute
Can be used with any type of club, from woods to wedges
Made from recycled materials
One Flight-Deck Practice Station Includes:
=> Flight Deck
=> Rubber stance mat
=> Alignment rods (2)
=> Adjustable tee for varying height tee shots
Reviews (0)