SPG-7 Spornia Golf Practice Net with Roof & Chipping Basket plus Side Barrier
£399.99
Before you hit the green, you need to warm up and practice. 
The SPG-7 Golf Practice Net allows you to practice and hone your swing ability in the comfort of your own home! We designed this practice net from top premium materials and included exclusive features!
Swing with confidence from your Wedge to your Driver; you will have the confidence to hit thousands of balls. Designed to take a beating, this net will hold up to even the most rigorous of practice sessions.
One of a kind automatic ball return system that catches the ball's impact and allows it to roll down never touching or bouncing on the floors.
Attach the additional side extension net (1 included)  and further extend your side barrier nets for the complete indoor protection! Swing with more confidence and ease-of-mind indoors knowing that the extra extension will catch missed and errant shots.  Specifically designed for the SPG-7 Golf Practice Net only.
This product qualifies for Free UK Next Day Delivery
Order by 2:00 pm on Thursday 7th December for free delivery on Friday 8th December
Description
Product Features: 
Automatic Ball Return to your feet for constant practice
Instant Set up and Take down
Ball rolls gently down not touching the floors
Included target sheet protects and absorbs ball impact
Get instant feedback on your shots
Use for Indoor & Outdoor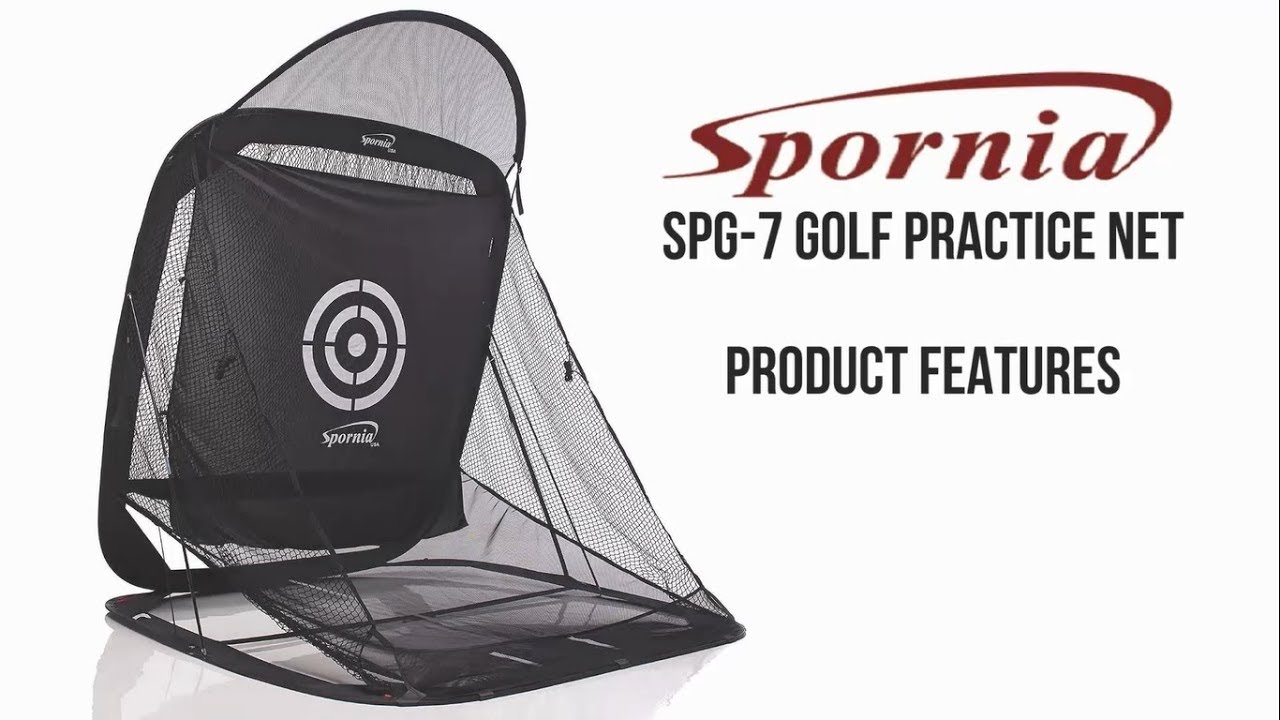 SPG-7 Spornia Golf Practice Net with Roof & Chipping Basket plus Side Barrier
What's Included? 
SPG-7 Golf Practice Net
1 x Side Barrier Extension
Roof
Chipping Basket
Bulls-eye Target Sheet
Poles & Ground Stakes
Carry Bag
* Doesn't include Hitting Mat
Dimensions: 
2,1 m. x 2,1 m. x 2,1mm. (Option: Roof extends Height to 2,4 m. angled down)
Weight:
~11kg
Reviews (0)
Additional Info