Golf Swing Systems manufactures a variety of bespoke golf enclosures, screens and nets. We can work with you to create the perfect golf enclosure for your needs, staying within your budget and fulfilling all of your requirements. Our golf enclosures, screens and indoor golf nets work with all of the golf simulator products on the market so if it's just something for the garage you can take inspiration from the pictures below:
Even on a budget we can supply Track and Screen material for the most basic of simulation setups.
Alternatively, if you're creating your own Man Cave…
Or, if you have a commercial project for an academy we can design and build exactly what you are looking for.
Portable PVC Enclosures are available where screens cannot be fixed or the installation is on a temporary basis. These are made to measure and can be made to any size. They can be erected and taken down very easily and provide the wow factor for customers. The colours available are black, blue, red and green.
Basic netting and track is also available from us with a fitting service. Our durable netting can be put on a retractable track so your room can have multiple purposes. If you have a range with a roller shutter this is a perfect solution to coach indoors and out.
Alternatively we can build the academy to a design and size that suits you and the surrounding environment.
And if you can't build up due to planning restrictions, we can always go down.
Watch a short video of this Golf Simulator installation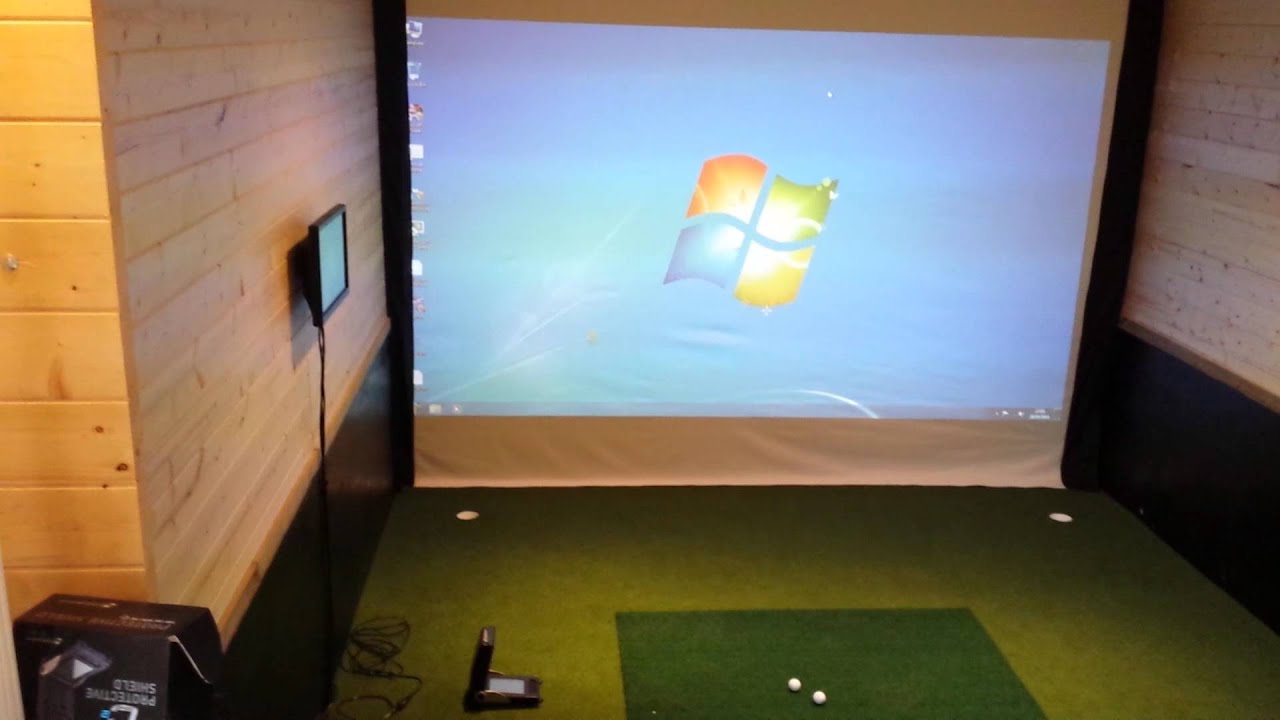 Golf Enclosures and Nets
Buy Golf Enclosures and Nets