Orange Whip Swing Trainer Practice Aid
From £89.99
Intuitive by design, The Orange Whip Trainer is available in four models allowing golfers the ability to replicate the feel of any club in their bag.  The elegant design combines a counterweighting system and flexible shaft that work together to promote the natural golf swing motion.
'Get your muscles ready for golf.'
Overseas customers – Please contact us for a shipping quote via:  retail@golfswingsystems.co.uk
This product qualifies for Free UK Next Day Delivery
Order by 2:00 pm on Monday 11th December for free delivery on Tuesday 12th December
Description
Whether you are a Tour Player or a beginning golfer, using the Orange Whip Trainer allows you to feel if your swing is actually in rhythm and balance.
The Orange Whip is the perfect swing trainer, and functions as an excellent fitness tool for golfers of all abilities. Available in four sizes, golfers can replicate playing with almost any club. The Orange Whip was developed to provide a workout for core muscles as well as to help golfers naturally improve their swing.
Something that every golfer has in common is that they want to play better golf. However, one problem is that athletic ability is not utilised correctly which reduces power and affects consistency on the course. Getting a stronger core helps accelerate the learning process, improving key aspects including your rhythm, tempo, balance and timing.
Whether you are a beginner who wants to get the best start or you are looking for ways to fine tune your game, the Orange Whip is perfect for you.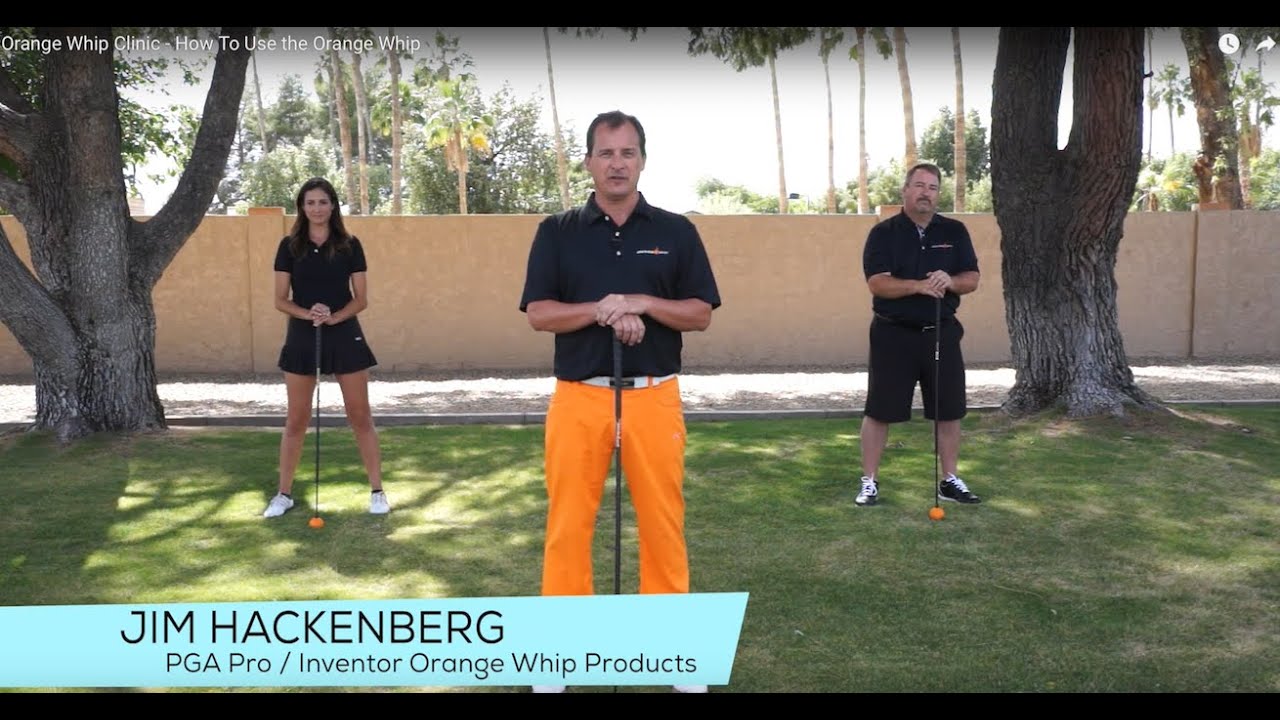 Orange Whip Swing Trainer Practice Aid
Reviews (0)
Additional Info