What makes Laser Putt™ different from other putting aids? Only Laser Putt™ offers two lasers and these three laser systems.
GREEN Laser Alignment System The GREEN laser alignment system shows you the precise line, shape, and balance of your putting stroke.
RED Laser Calibration System The RED laser helps you gather personal data on the relationship between your backstroke and your putt distance.
BLUE Laser Visualization System Visualization gives you powerful images of perfect putting strokes that you can store in your mind
How It Works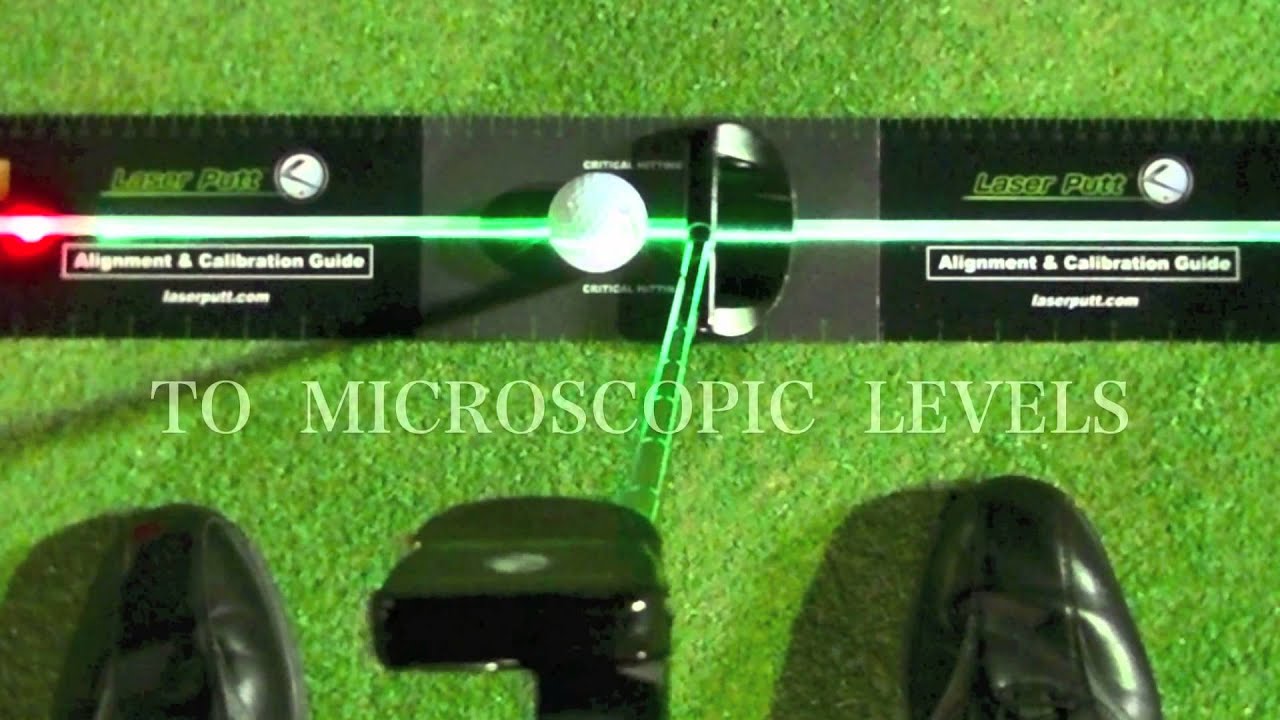 Laser Putt
No special putter needed
Laser Putt™ works with virtually every putter on the market! Laser Putt™ has a simple clamp and thumbscrew for attaching Laser Putt™ to the shaft of any putter that you already own.
Laser Putt™ works with both right- and left-handed putters.
No matter which way you attach Laser Putt™, attachment and setup are the same — quick and easy!
Alignment
The GREEN laser lets you visually confirm that you are lined up perfectly every time and allows you to see exactly where the putter makes contact with the ball. You will clearly see if you hit the ball off the toe or heel as well as the amount of your error. You can then make the corrective adjustment… and consistently strike the ball dead centre.
Calibration
Whether you're lining up a 20-foot putt or a two-footer… the length of your backstroke always controls the distance you putt the ball. The longer the putt, the longer the stroke. The RED laser shows you the precise apex of your backstroke, letting you putt with repeatable consistency at any distance.
Visualization
Laser Putt™ produces powerful visual images to store in your mind—images of your own putting—that can give you the bold confidence to stand over short putts (2 to 8 feet) and know that you're going to make them.
That's Laser-it-in-the-Hole confidence!
Luke Donald and Brant Snedeker using Laser Putt at The Valsper Championship Innsbrook Resort Copperhead.
Buy Laser Putt™
£99.99Add to basket