G.E.A.R.S 3D Motion Capture System
Golf Engineering Analysis Research System
G.E.A.R.S 3D Motion Capture System is the best source of golf swing analysis, instruction and fitness training for everyone from beginners to tour professionals available today. The G.E.A.R.S 3D Motion Capture System Swing Analyzer shows that motion capture has won the technology war over old 2D video systems.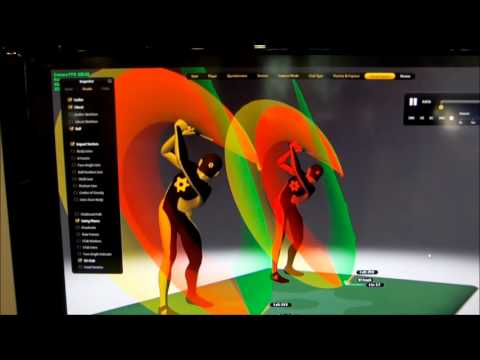 Motion Golf System
Comprehensive Swing Analysis
It Teaches "Feel" – With this system a golfer can step into a tour pro's swing…to do and know. It provides powerful, effective, and immediate feedback that sticks. Teachers are unanimous in that it creates faster improvements in swing performance than conventional approaches, with estimates of 4 to 9 times faster.
Detailed Swing Data
It's Dead-on Accurate – The 3D motion of the body and club, and all the underlying performance data are accurately analyzed with incredible engineering precision, even down to club head speed, bending of the shaft and precise club head positions during the swing and at impact, which means it provides validation for coaching suggestions that lead to "Oh, I see."
"Step Into" a Pro's Swing
It Teaches "Feel" – The player's swing can be compared to the swing of an expert as a model for teaching or compare to the player's previously captured 3D swing motion.
In addition, the player can "step into" a live virtual reality world and feel the tour player's swing.
The Putting Stroke
It Teaches Putting – The system has the unique capability to perform a detailed evaluation of a player's putting stroke, in addition to all the swing characteristics of irons and woods like weight transfer, swing planes, cocking angle, speed planes, and the x-factor.
Check out our screenshots page for more….
Download G.E.A.R.S Brochure and Price List
Check out our screenshots page for more….
Technology
The motion capture process is simple and non-invasive, as the system is totally optical and tetherless. Small reflective markers are placed on the subject and the system instantly renders a 3D graphics character.
Contact us if you want to know more.