Driving Range upgrades at The Buckinghamshire Golf Club.
When the team at The Buckinghamshire Golf Club approached us to upgrade their existing driving range, we saw potential for a truly stunning result. Accessed via a rope bridge and set amongst trees that predate the golf course itself, the final product needed to fit the beautiful surroundings so the members and coaches, are able to appreciate The Bucks in all its glory. Using our teams experience from range projects like Wentworth Golf Club, Saffron Walden and The Bedfordshire, we were excited to see the result.
The Project
The first section of our brief from the team at The Bucks, was to build a covered area to provide weather protection to their existing hitting bays. One of the main challenges of this process was the removal of the existing turf without damaging it, so we can relay and reuse where possible. This not only meant we could match the new turf to the old, but also eliminates waste and excess cost. Once the existing turf was removed, we erected a full timber framed driving range building, with 4 practice bays and a teaching bay. The addition of a teaching bay gives the coaches at The Bucks a place to utilise their TrackMan 4 for data driven lessons.
The material of choice for the range building was Log Rolled Timber which results in a discrete and attractive finish, to sit nicely within its beautiful surroundings. The process of decorating and finishing a log rolled driving range building, includes a period of expansion and contraction. Our team left the timber to settle for 3 weeks between coats of paint, to reveal the final product. By coating the entire building in a dark brown finishing coat, we created a building which appeared far older and more traditional, than it's modern bones.
By removing the existing turf, we were able to provide space for far more than 4 members to practice their game. The outdoor artificial area means the members get the choice of indoor or outdoor practice before their round. This ensures no matter the weather, the members can enjoy their ideal practice session. No matter their choice of hitting surface; grass or mat, they will get accurate feedback as the Tee Turf Mats we installed offer grass like feedback with the ability to take a tee.
The End Product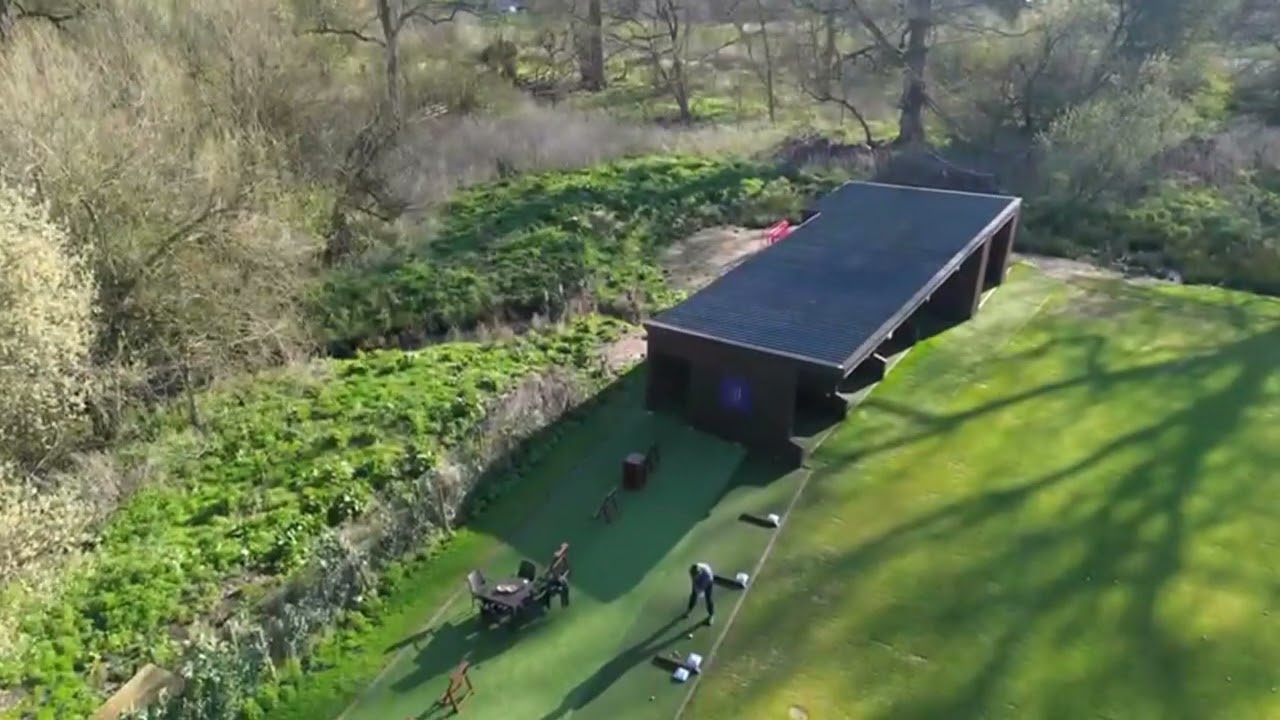 Driving Range upgrades at The Buckinghamshire Golf Club.