Basement SkyTrak Golf Simulator
Wanting SkyTrak and the Golf Club Software our customer came to us wanting the Home Golf Simulator enclosure, artificial turf and the Tee Turf hitting mat. With a limited amount of space we supplied a 3M wide x 2.5M high x 1M deep enclosure with a 2M X 2M Tee Turf mat and turf for the flooring.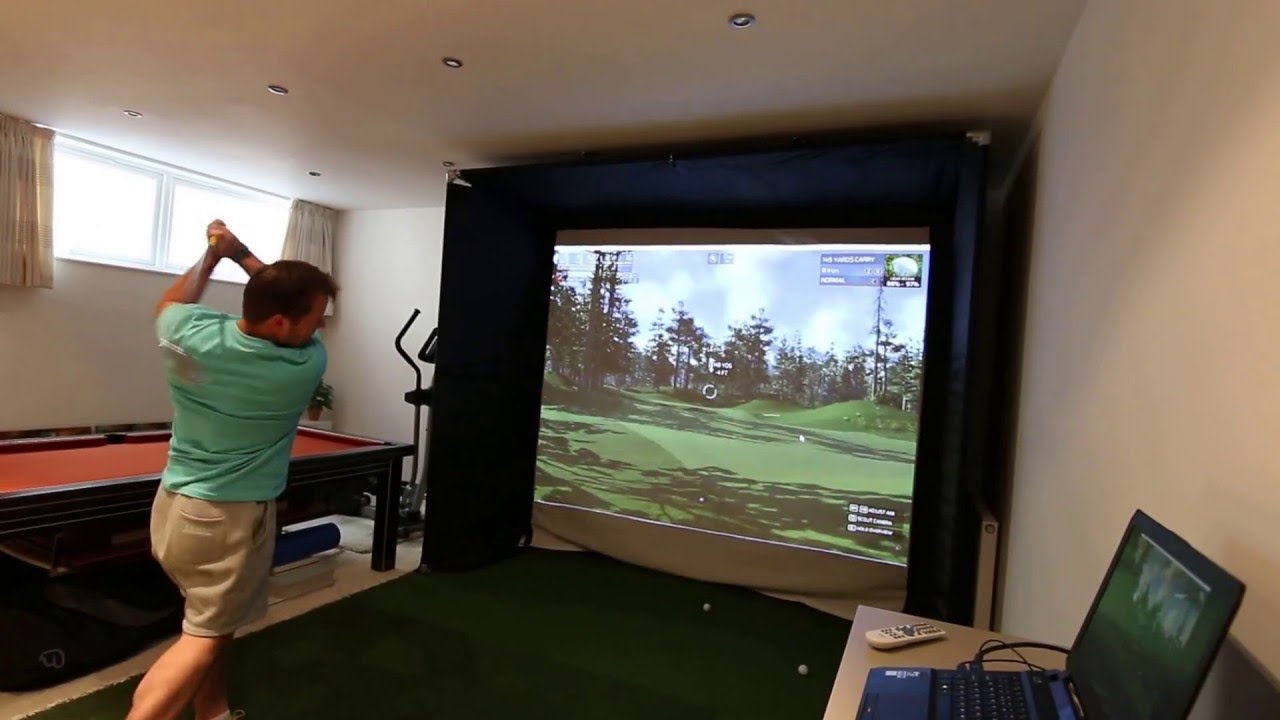 Basement SkyTrak Golf Simulator
Using the Golf Club software with 92000 courses The Golf Club Software is the ideal Golf Simulator software with SkyTrak. Golf Swing Systems help our customer come up with the most space effective way to get the Golf Simulator in and still be able to play pool in the Mancave.
For more information email sales@golfswingsystems.co.uk and we will get your simulator in the house.