Indoor Home Garage Golf Simulator in Windermere.
This was a very easy job for Golf Swing Systems to do. Our customer wanted the SkyTrak Launch Monitor and asked us to come up and have a look at his garage to see if an Indoor Home Garage Golf Simulator was possible.
The requirements were that the side nets and the projection screen had to be retractable and the artificial turf could be rolled away. After a quick study of the building we came up with an incredible solution for our customer as I'm sure you will agree.
The 2 black side curtains are on a high tension wire enabling them to be retracted back to the wall. They also have a Velcro strip as does the screen so they can stick together so there is no gap for the ball to get through. This is an ideal solution for a Indoor Home Garage Golf Simulator.
The screen is on a sports net track with trolleys and a protective cushion which dampens ball impact. The screen can be retracted to the left hand side wall.
We also supplied a great quality artificial turf which allows the ball to have a cushioned landing after impact on the Archery Projection Screen and doubles as a indoor putting green. It can be rolled away after use. We also supplied the Pro Mat which has a fantastic sub base ideal for a concrete floor. It doesn't move about and its lightweight enough to move on your own.
We specified and supplied the correct projector for our customer and supplied the correct computer system as well giving our customer peace of mind he was getting the right equipment.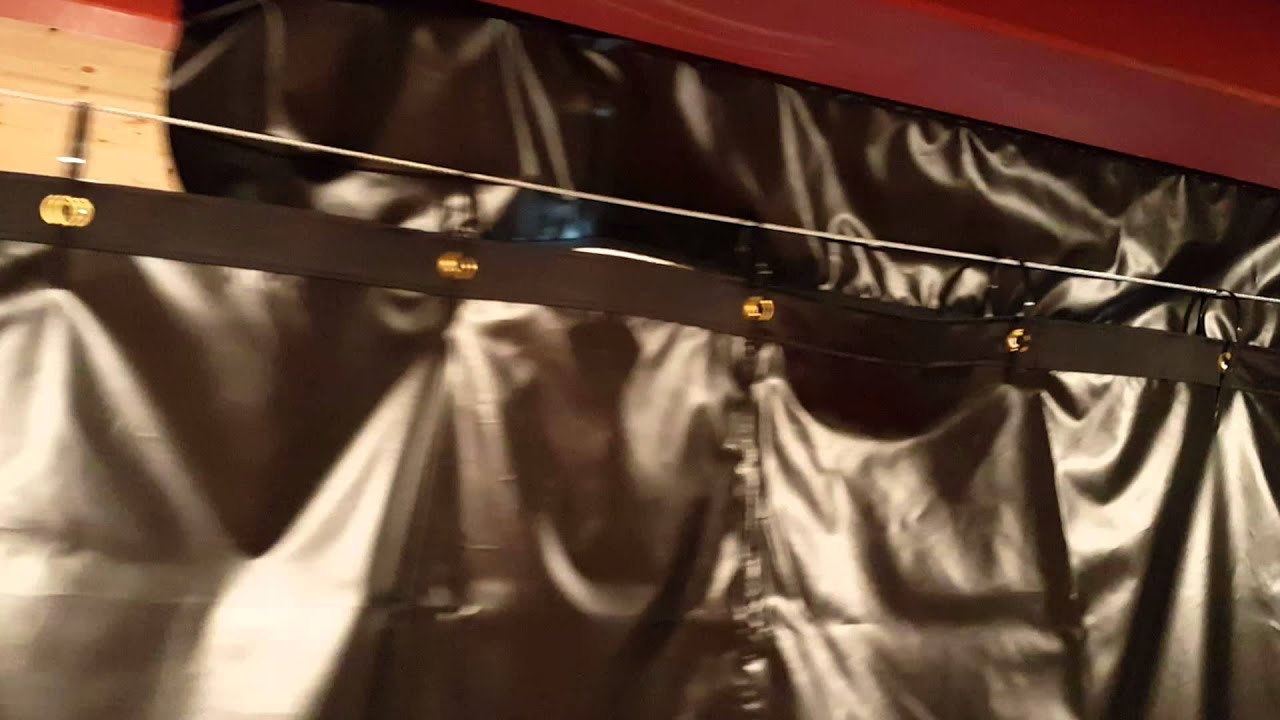 Indoor Home Garage Golf Simulator in Windermere.
The SkyTrak is on a block to raise it to the same level as the ball position. This keeps the laser at the correct distance.
White Mesh roof netting was used to stop any stray balls.
This whole project was completed in 1 day and came to under £8000.00
Call +44(0)2081441550 +44(0)7966382413 or email sales@golfswingsystems.co.uk for more details