Sussex School of Golf at Hassocks Golf Club
Mike Ovett PGA from the Sussex School of Golf has the Pro Shop at Hassocks Golf Club. Wanting to give lessons, custom fitting for clubs and allowing the members to play golf on a simulator he wondered if the committee room might be available. Only used once a month it seemed a space to good to be just a committee room so Mike asked the club if it could be converted into an academy. They came to an arrangement which suited everyone especially the members and Mike then called in Golf Swing Systems.
We took at look at the room and showed Mike some previous work and costings. Together we worked out something which was cost effective using the SkyTrak system and came up with a practical solution for the room that gave the projection screen and padded sides required.
Mike also wanted a great putting surface inside so we used our perfect putting turf inside and drilled 4 putting cup holes into the floor.

Using the SkyTrak System we put a short throw projector into the beams as we had only 2.4M to work with and plugged the Ipad into the projector.  This is using the Ipad Pro.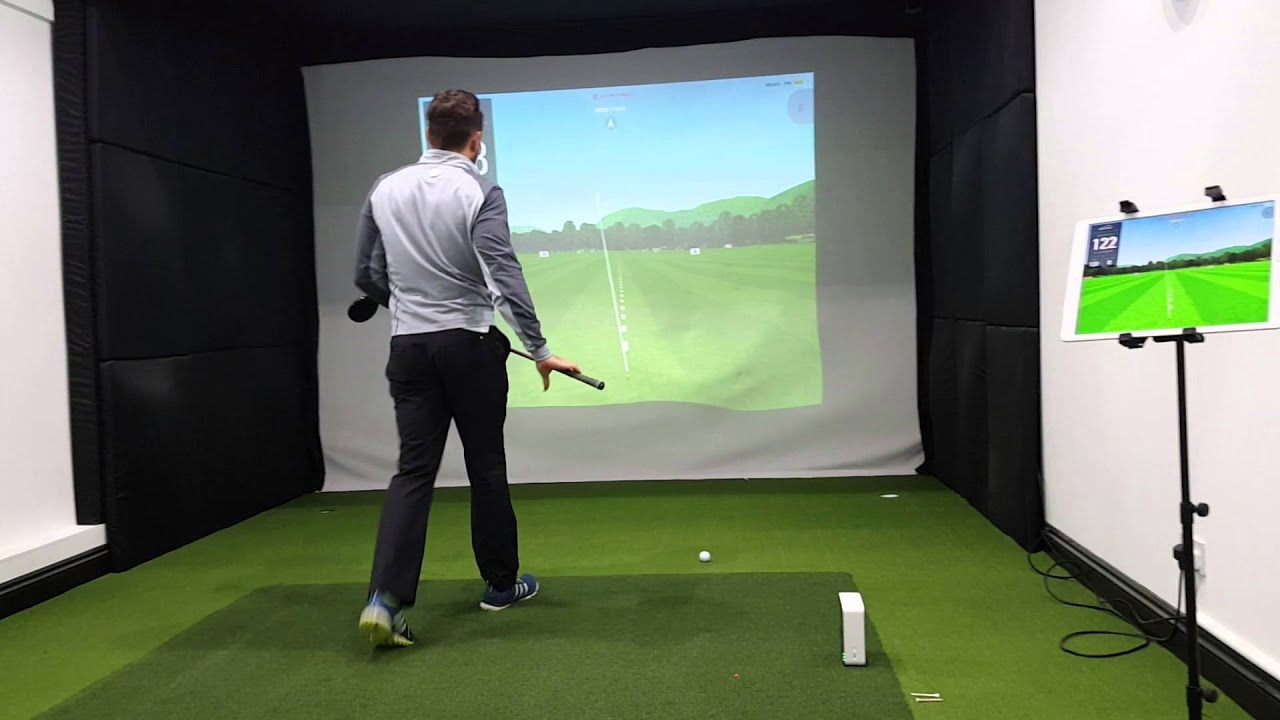 Sussex School of Golf at Hassocks Golf Club
And this is the finished installation. Screen and padded sides, Roof and material to seal off the enclosure, Putting turf, SkyTrak and Tee Up Turf all supplied and installed by Golf Swing Systems.