The Net Return Home V2 Golf Practice Net
£649.00
The Net Return Home Series is the only golf net in the world that automatically returns the ball back to the golfer. Make sure to watch our Home Series video in the section below…
This product qualifies for FREE UK Delivery
Description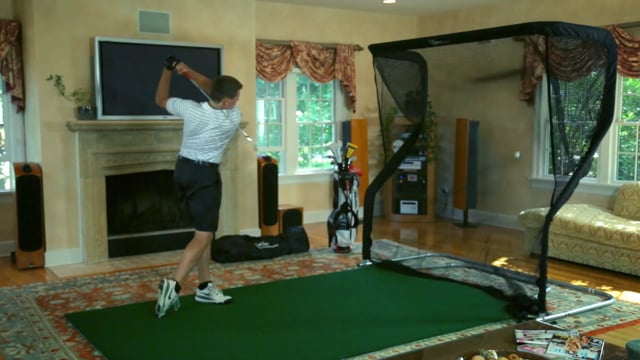 The Net Return Home V2 Golf Practice Net
The Net Return Home Series Net
The Net Return Home Series is the only golf net in the world that automatically returns the ball back to the golfer. Make sure to watch our Home Series video in the section below…
A Home Series net can also handle golf ball speeds of 200 MPH with ease and provides a golfer with the ability to practice anytime and anywhere.
The Home Series net can also be used for a variety of sports – with no modifications. Sports include Golf, Soccer, Baseball, Softball and Lacrosse.
A Net Return training net offers an athlete unparalleled performance, premium quality and is designed for years of use.
Premium, Quality Construction at a Great Price…
Lightweight, Rugged, 1.5″ Tubular Steel Frame.
Commercial Grade, UV Treated Black, Polyester Netting
Large, Stainless Steel Push Buttons
Rugged, Black Poly Carry Bag
One Person Setup in Under 5 Minutes…
Push Button Assembly – No Tools Required
Quick Color Connect System™
Sleeved Net – Easy on and off
Stores and Transports Easily in convenient Duffle Bag (included)
Multi-Sport Use – Golf, Soccer, Baseball, Softball and Lacrosse
The Net Return™ Home Series is not just for Golf. It can be used for numerous sports such as Baseball, Softball, Soccer and Lacrosse. This is why we say that the Net Return™ Home Series sport net is The Only Net You Need™.
We Guarantee Your Satisfaction…
30 Day Money Back Guarantee (less shipping and handling)
1 Year Warranty
Specifications
Height: 7′
Width: 7′
Depth: 3′ 6″
Weight: 39 lbs.
Box Size – 40″ x 14″ x 14″
Product is Manufactured Overseas (China)
The Net Return is shipped directly from our supplier.  We will forward a tracking number when received.
Orders usually ship in 24-48hrs subject to stock availability.  We will advise if there will be a delay.
Reviews (0)
Additional Info