Weekend Roundup – In Gee Chun proves she still belongs and Li claims the BMW
KPMG Women's PGA
How often does it transpire, that just as you consider throwing in the towel, sports shows you why you can't quit? Well this was the case for In Gee Chun at the KPMG Women's PGA Championship.  Just last week Chun discussed leaving the game permanently and then, in a twist of fates, threatened to leave the chasing pack in her wake after day 2. By the time the weekend rolled around, Chun was 6 shots clear.
The weight of winning a Major though, seemed to halt her progress. Closing her tournament with back to back 75s opened the door for her competitors. It was Lexi Thompson who emerged as the challenger. A surge of consistency throughout the weekend seemed to put her in the driver's seat until her short game abandoned her. A disastrous miss from inches saw Thompson's composure broken with a near breakdown on the 16th green showing Chun the way to the title.
Emerging at the end of the weekend was a reinvigorated Chun, who is now a 3-time Major Champ.  Having found the road to the PGA Champs lonely and depressing, Chun admitted to breaking down on the phone to her sister. Advice to quit golf made Chun realise, she still loves golf. And she still loves competing. Watch the LPGA's highlights here: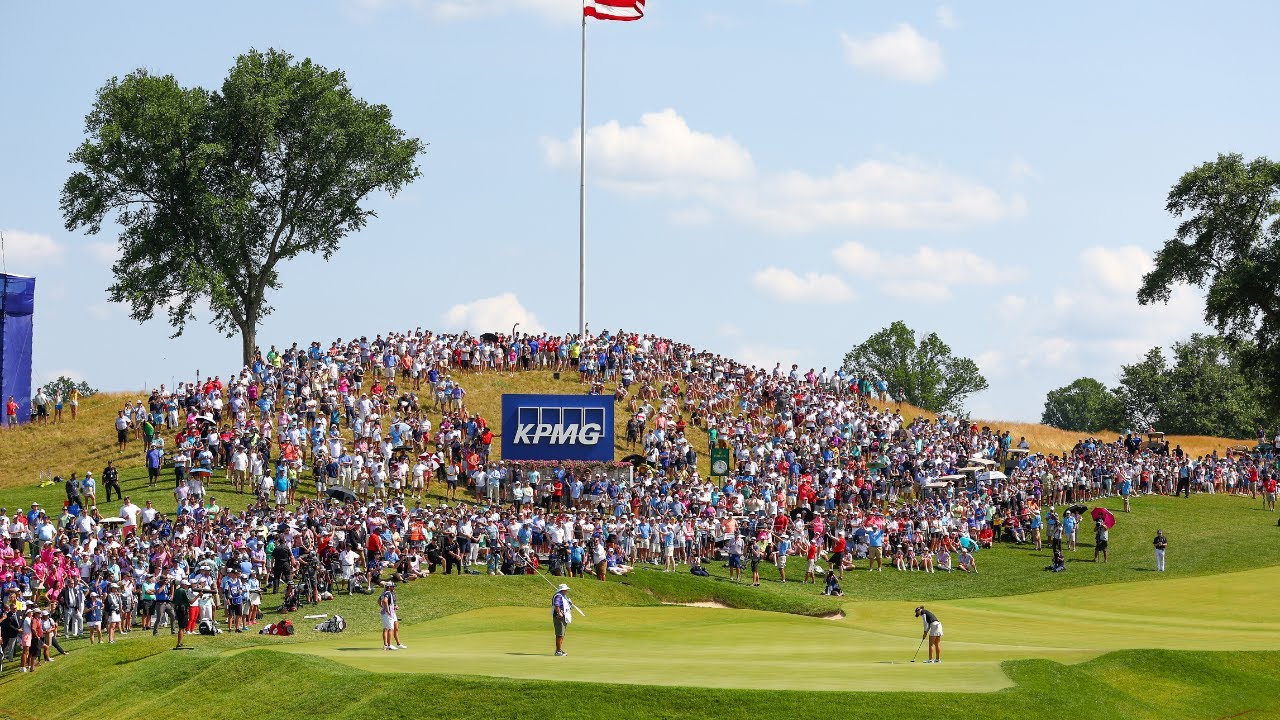 Weekend Roundup – In Gee Chun proves she still belongs and Li claims the BMW
BMW International Open
Holing a 50 footer in a play off is always going to feel special. When it comes after a 4 year winning hiatus, it feels even better. China's Li Haotong managed to fend of Thomas Pieters to end a 4 year winless streak and confirm he is still a top player. Having slipped to 467th in the world, Li considered quitting golf. But the last ten months have seen the fluidity return to his swing. The putts are beginning to fall and a final score of 22 under saw Haotong and Pieters entering a playoff.
The first playoff hole saw Li attacking the par 5 18th in 2. His long iron shot narrowly avoided the water and bounded up onto the green, finishing in the back fringe. This left Li with a chip that ended up 50ft passed the hole. A difficult two-putt ended up as a masterful 1-putt meaning Pieters required a birdie to extend the playoff. Mad celebrations followed Pieters' missed but and Haotong Li has completed his return to form. Watch the European Tour's highlights here: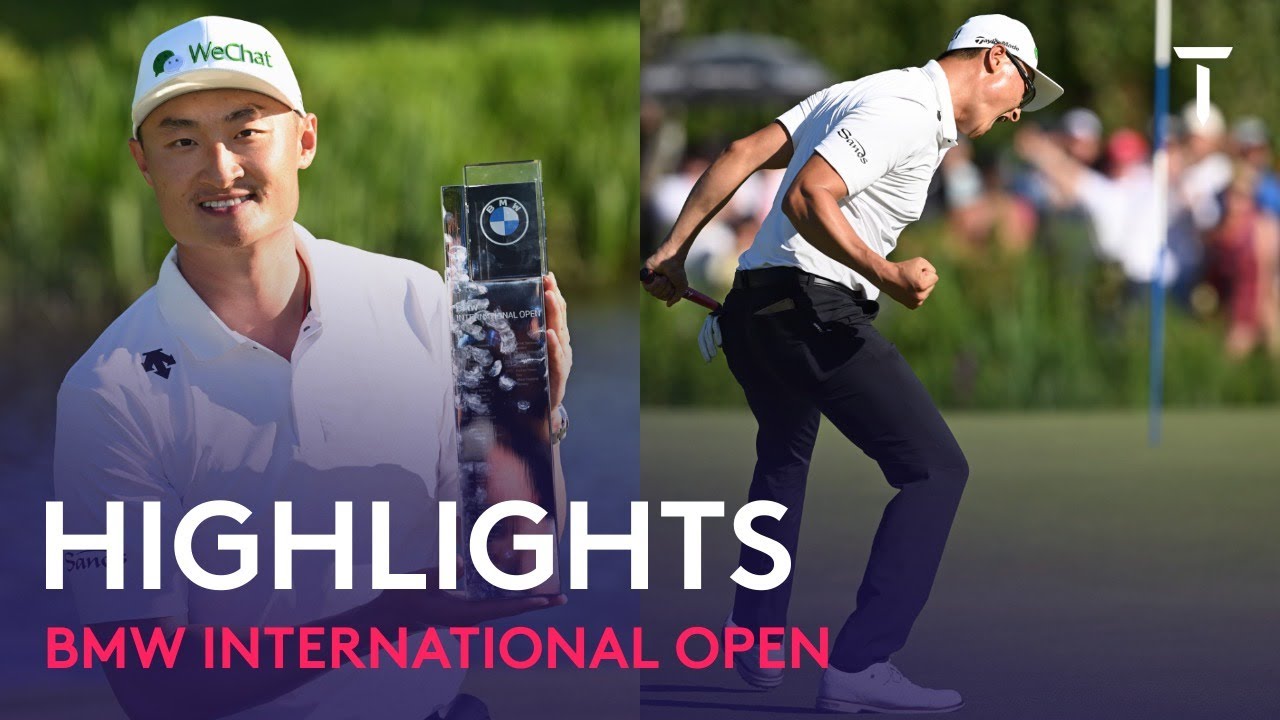 Weekend Roundup – In Gee Chun proves she still belongs and Li claims the BMW
Travelers Championship
Xander Schauffele emerged the victor in Connecticut, taking the Travelers Championship by 2 shots. Having established himself as the leader going into day 4, Schauffele birdied the last to card a final round 68, to finish on 19 under par. It looked like outsider, Saahith Theegala, would snatch the victor from Xander's grasp, after a birdie on 17, but a double bogey in 18 saw the challenger faulter.
Other notable finishers included US Amateur Michael Thorbjornsen, who closed out his tournament with 2 consecutive rounds of 66. World number 1, Scotty Scheffler finished on 10-under par, whilst world number 2, Rory, finished at 9-under having shared the lead after day 1. When asked about his win, Schauffele remarked that he expected to be in a playoff until a hiccup saw, an opportunity for the outright win, present itself. Watch the weekend's highlights, here: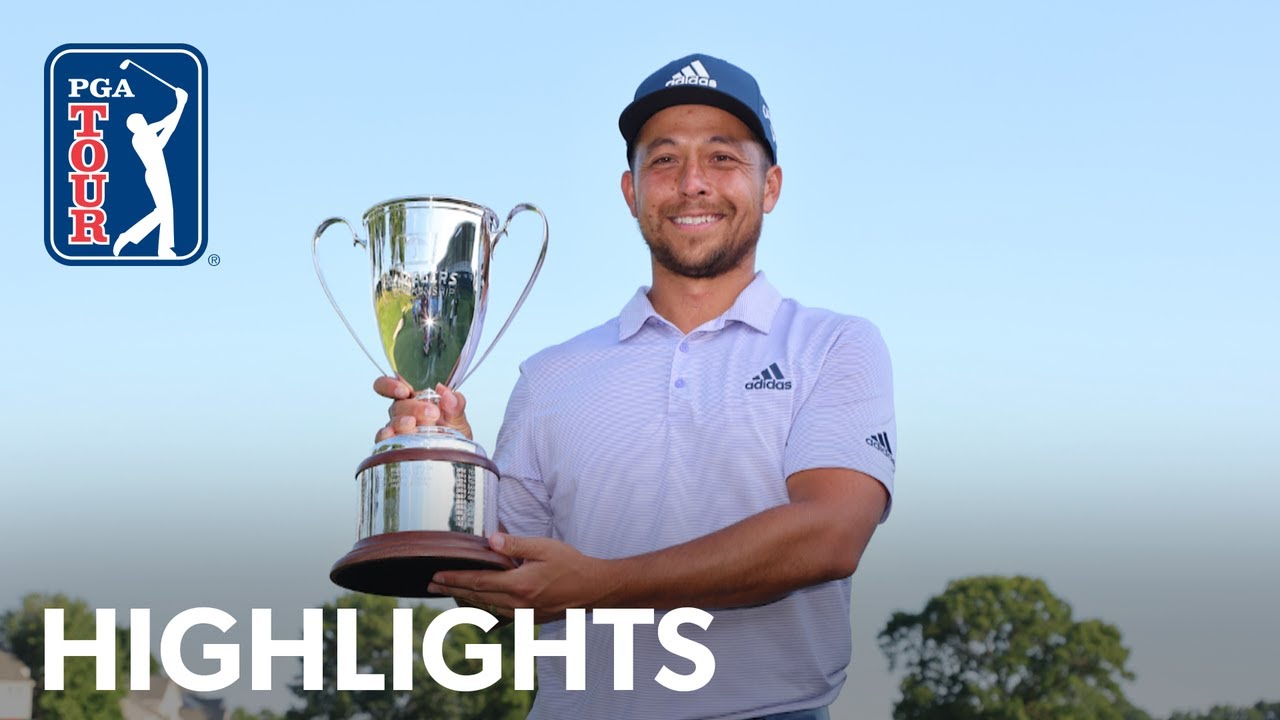 Weekend Roundup – In Gee Chun proves she still belongs and Li claims the BMW
Men's US Senior Open
Pádraig Harrington is no stranger to winning. The 50-Year Old is a 3-Time Major Champion and has the grace of someone who knows how to win on tough golf courses. Holding a 6-shot lead going into Sunday, the win seemed all but secured until Steve Stricker, decided to try and spoil the party. The American carded a stunning 65 to pose a real threat to Harrington's dominance.
Harrington proved too well travelled to panic under the pressure and holed a wonderful long birdie putt to claw a shot back on 15. He then proceeded to save par on 17 to weather the Stricker shaped storm. Harrington noted that leading from the front, with Steve Stricker chasing you is no mean feat, but the Irishman took home his maiden Senior Major after a fantastic weekend's work. Watch the highlights here: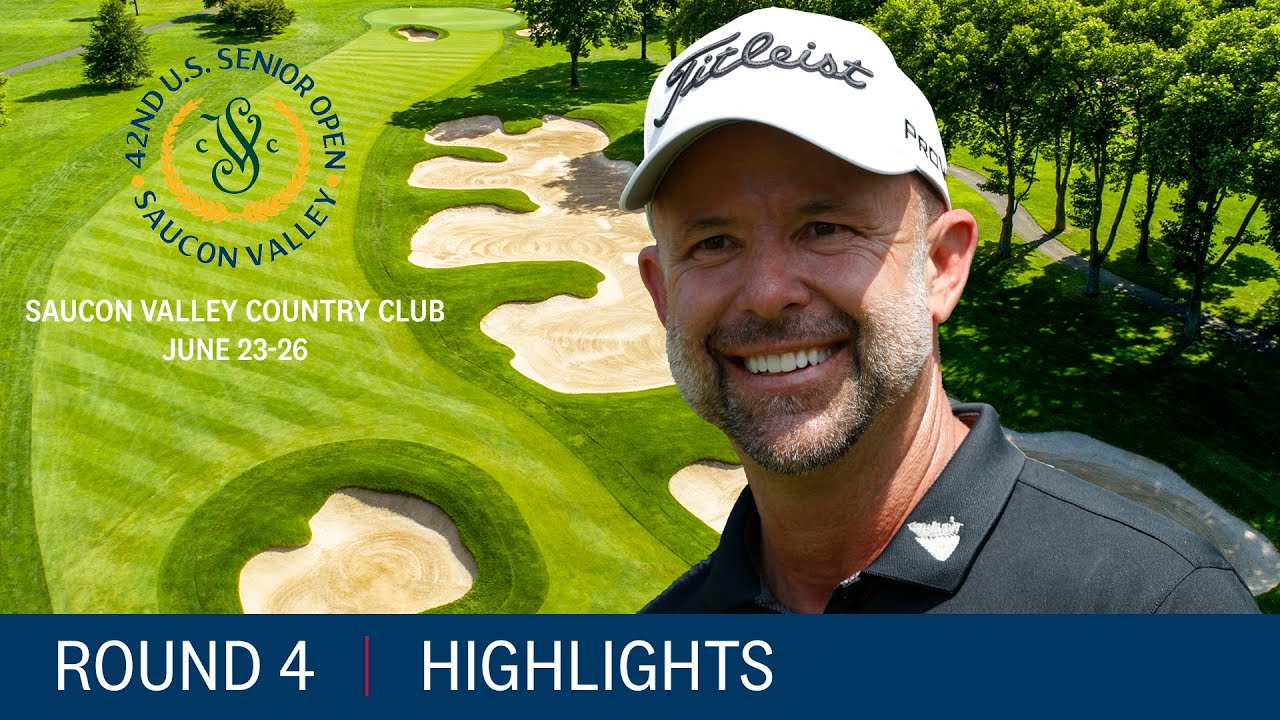 Weekend Roundup – In Gee Chun proves she still belongs and Li claims the BMW