Bridgestone 2022 Tour B RXS
£37.50
The highly popular Bridgestone Tour B RXS Golf Ball has been reinvented for the 2022 season and now features their new Reactiv cover technology. Up until this point, golfers have had to choose between maximum distance or maximum spin, but with the Tour B RXS ball that compromise is no longer necessary as it excels in both areas. A smart Urethane cover has been created that acts an an 'impact modifier' and brings reduced spin and faster speeds when used with a driver and the dual dimple design helps to bring more distance and increased roll on your drives.
This product qualifies for Free UK Next Day Delivery
Order by 2:00 pm for free delivery on Wednesday 6th December
Description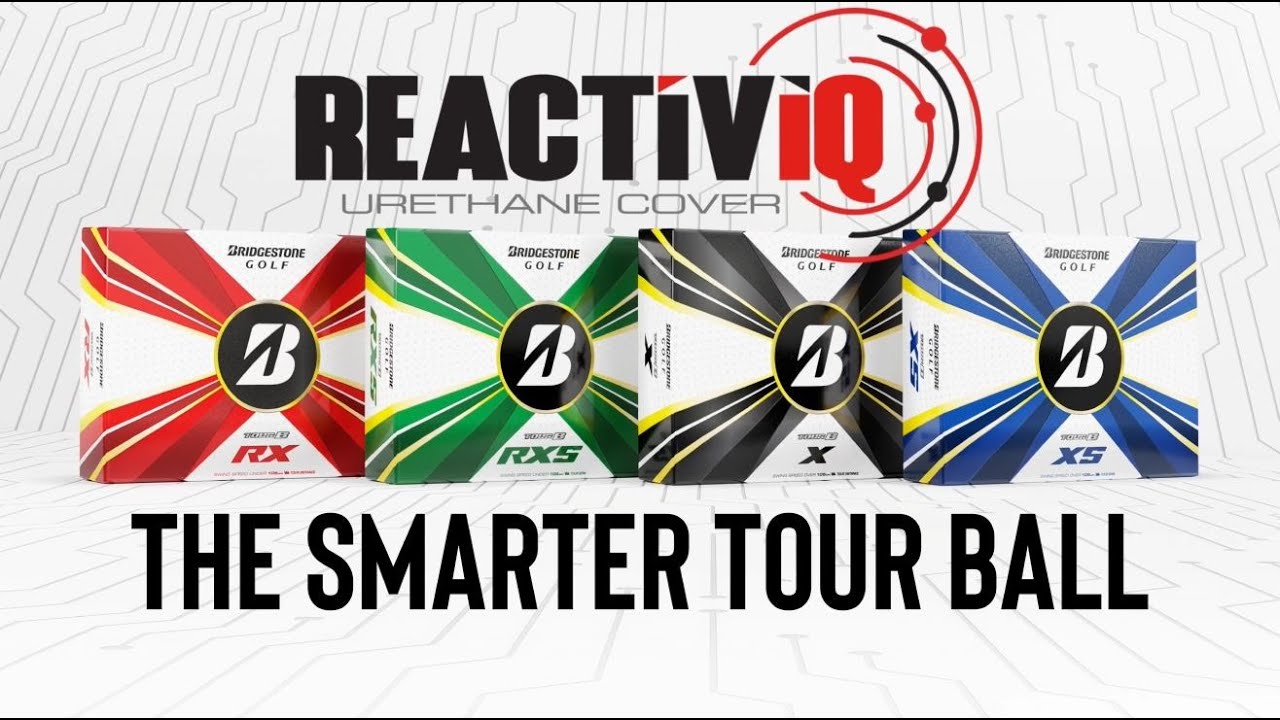 Bridgestone 2022 Tour B RXS
The Bridgestone Tour B RXS Golf Ball is an extremely attractive option for the better players who don't have high speed golf swings, and is ideal for someone that has a driver swing speed of under 105mph. Bridgestone are the only company to recognise that not all good players swing it fast and hit it miles, and this premium golf ball performs superbly at lower speeds. The new Tour B RXS has a softer feel and maximum greenside spin allowing you to be in total control of your chip and pitch shots. This ball also has tremedous 'hit and sit' performance on approach shots, giving the golfer the confidence to fire at the flags. Golfers can expect to see improvements in both trajectory and distance control
Bridgestone have a stunning range of premium and non premium balls that suit every level of golf, and every style of play.
FEATURES AT A GLANCE
The NEW TOUR B with REACTIV iQ is THE SMARTER TOUR BALL
Proprietary NEW REACTIV iQ is a SMART cover technology that reacts to the force of impact
MORE DISTANCE: REACTIV iQ rebounds quickly on tee shots, delivering explosive velocity and increased distance
MORE CONTROL: REACTIV iQ stays on the face longer on approach shots, providing more spin and soft feel around the green
Dual Dimple technology provides efficient trajectory and reduced drag through enhanced aerodynamics
The TOUR B RXS with REACTIV iQ delivers increased ball speed for MAXIMUM DISTANCE off the tee and a SOFT FEEL and INCREASED SPIN for CONTROL on approach shots
Bridgestone Golf is the #1 BALL FITTER IN GOLF:  The TOUR B RXS is ideal for players with swing speeds UNDER 105 MPH who want additional spin
Played in professional competition by FRED COUPLES
White / Dozen
Reviews (0)
Additional Info