Masters Smash Bag Impact Trainer
£17.99
Great for practicing swing, tempo, and muscle memory.
Simply fill the bag with clothes or towels and strike the bag aiming at the target. The Smash Bag crushes down flat when not in use and features a handle for repositioning and carrying.
Improves swing, tempo and muscle memory
Portable
Safe for home use
Crushes down flat
This product qualifies for Free UK Next Day Delivery
Order by 2:00 pm on Monday 4th December for free delivery on Tuesday 5th December
Description
The Masters Smash Bag is designed for practicing your swing's tempo, speed and repeatability. By simply filling the Smash Bag with clothes or towels, you create a "smashable" target to practice delivering the club at max speed with proper positioning.
One common swing fault seen across the game, is a breakdown of the left-hand side of the swing. A collapsing left wrist and left arm results in a loss of power and control.  The Smash Bag works because there is only one position that truly matters in golf. Impact. By striking such a large target, you begin to drill the correct positioning, to avoid the target killing your momentum. With practice and repetitions, you start to develop a feel for "smashing" the ball long and straight.
The product folds flat when not in use and has a handle for hanging and carrying. The Smash Bag is perfectly safe for you and has been specifically designed for the golf swing. To cope with the "smash factor" the bag is made from a heavy-duty material and has a reinforced zip for easy packing and unpacking.
To shop all Masters products click here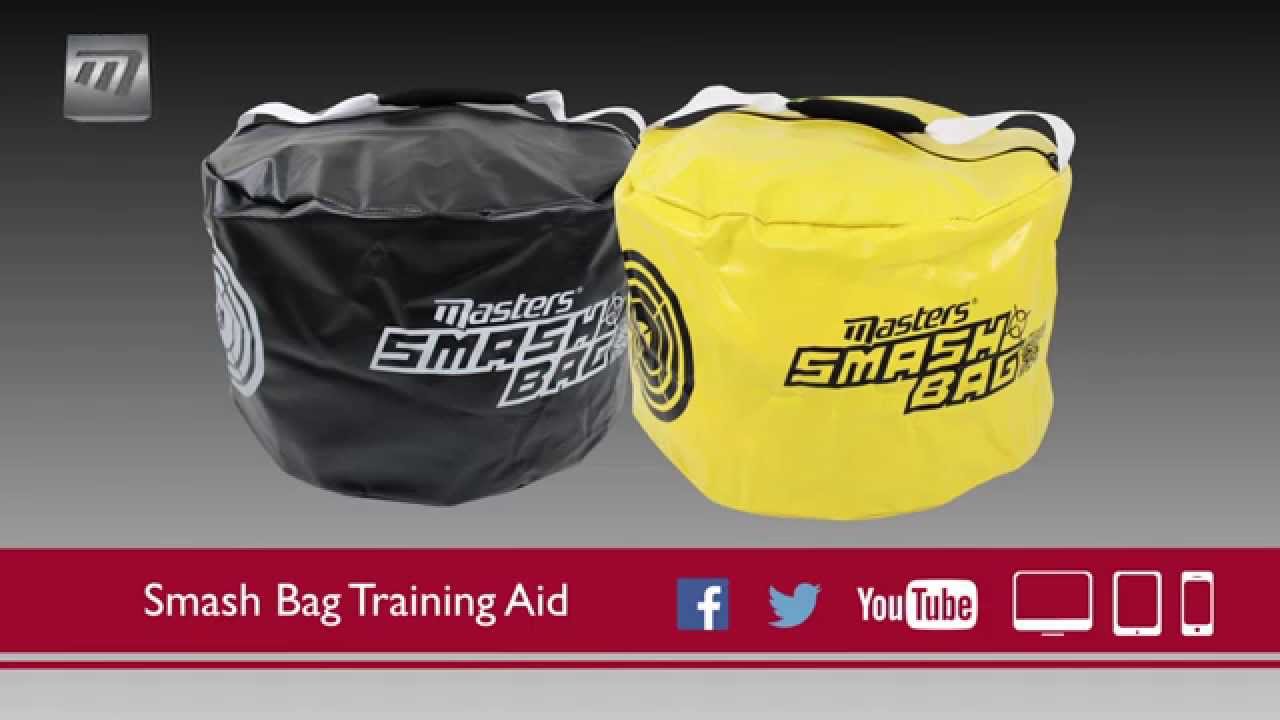 Masters Smash Bag Impact Trainer
Reviews (0)
Additional Info