Phigolf 2 – Home and Mobile Golf Simulator
£299.99
Raining outside? Short on space to practice? Travelling for work? Phigolf 2 has you covered!
Taking the massively popular Phigolf 1 and adding improved accuracy and a new superior build quality, the Phigolf 2 gives you the opportunity to practice your swing from anywhere in the world.
Receive feedback on your swing in real time, or play friends and family remotely via the online platform. Phigolf's compatibility with the Topgolf WGT TruGolf E6 platforms offers instant access to over 80+ world class golf courses, from the comfort of your own home.
This product qualifies for Free UK Next Day Delivery
Order by 2:00 pm for free delivery on Wednesday 6th December
Description
☑️ Compatible with WGT, Phigolf and E6 Connect Apps
☑️ Weighted training stick
☑️ 3D swing graph and live feedback
☑️ Swing metrics
☑️ Speed golf and Rush game mode
☑️ High-quality courses
☑️ Monthly tournaments
☑️ Online and local multiplayer
☑️ Ability to hit ball
☑️ iOS and Android compatible
☑️ Full access to WGT and E6 Connect courses require subscription
☑️ Portable.
ULTRA-REALISTIC GOLF PLAY WITH SMART SENSOR
With Phigolf, we bring you the realistic feel of striking a golf ball by using a 9.8g light sensor. The sensor is designed with a reinforced stopper for better stability & durability. Pair the sensor with this device via Bluetooth and attach it to a swing stick or your own golf club, and you're good to go. You will now be able to enjoy realistic gameplay in an environment that's just like real golf.
3D DATA-ANALYSIS SYSTEM TO HELP SWING TEMPO & ACHIEVE SWING CONSISTENCY
he analysis helps you understand how you play, find your own tempo with effective feedback, and improve your swing. Phigolf also provides various training programs, such as swing analysis and putting-posture analysis. You can visually check head speed, swing frequency, club path, face angle, and shot distance data. You will have a better range of motion and more accurate consistency.
80+ COURSES PACKED IN A SINGLE DEVICE
For the first time ever, we've packed content from three apps in a single device. Not only are 9 HD courses free on the "Phigolf" app, but you also get 20+ courses from the "WGT" app and 40+ courses from the "E6 CONNECT" app, giving you diverse golfing environments to play in. Well-known courses allow you to play with an exciting familiarity. You will also have access to any new courses that are added after your purchase.
ONLINE NETWORK CONNECTING USERS WORLDWIDE
Golfing online encourages collaboration and friendly competition when users share their results. They will havemore fun meeting other players online from different locations,through different tournament modes, and win prizes alongthe way. In rush mode, you can also enjoy a game at the same time without waiting for your turn. A maximum of4 people can join the game on one device.
EASY SETUP BRINGS GOLF TO EVERYONE
Phigolf is a golf game simulator that is simple and fun for all levels of golfing expertise from beginners to pros. Easy to operate, Phigolf is accessible to everyone including first-timers in golf. With just a few motions, you can finish getting ready and immediately dive into your swinging practice. With the speed golf mode enabled, you can actually enjoy playing golf while walking or running.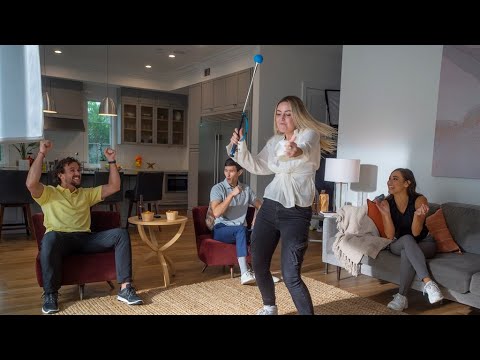 Phigolf 2 – Home and Mobile Golf Simulator
Additional Info