£339.00
NEW Swing Speed Mode
You can measure and practice swing speed without hitting the ball
Loft Angle Selectable
Voice Distance Output
Barometric Pressure Calibration
Carry Distance, Swing Speed, Ball Speed, Smash Factor
Measuring Range: 30-320 Yds
Includes Remote Control and Manual
This product qualifies for Free UK Next Day Delivery
Order by 2:00 pm on Wednesday 6th December for free delivery on Thursday 7th December
Description
The Swing Caddie SC200 Plus Launch Monitor is a standalone device(no phone app needed) that will offer Instant feedback via LCD display of your golf stroke.
It will measures the Carry Distance, Swing Speed, Ball Speed and Smash Factor and return these results on the display.
This Practice Swing Mode allows golfers to get their swing speed numbers without even hitting a golf ball.
Golfers now have the ability to work on improving their club head speed even if they don't have access to a driving range or hitting net.
This unit has Distance Voice Output and Selectable Loft Angle.
You can slect from 3 Modes:- Practice, Target, Random and get statistics for each club used.
SC200 will display shot count and time display.
Battery Type: AAA x 4
It comes with remote control for ease of use.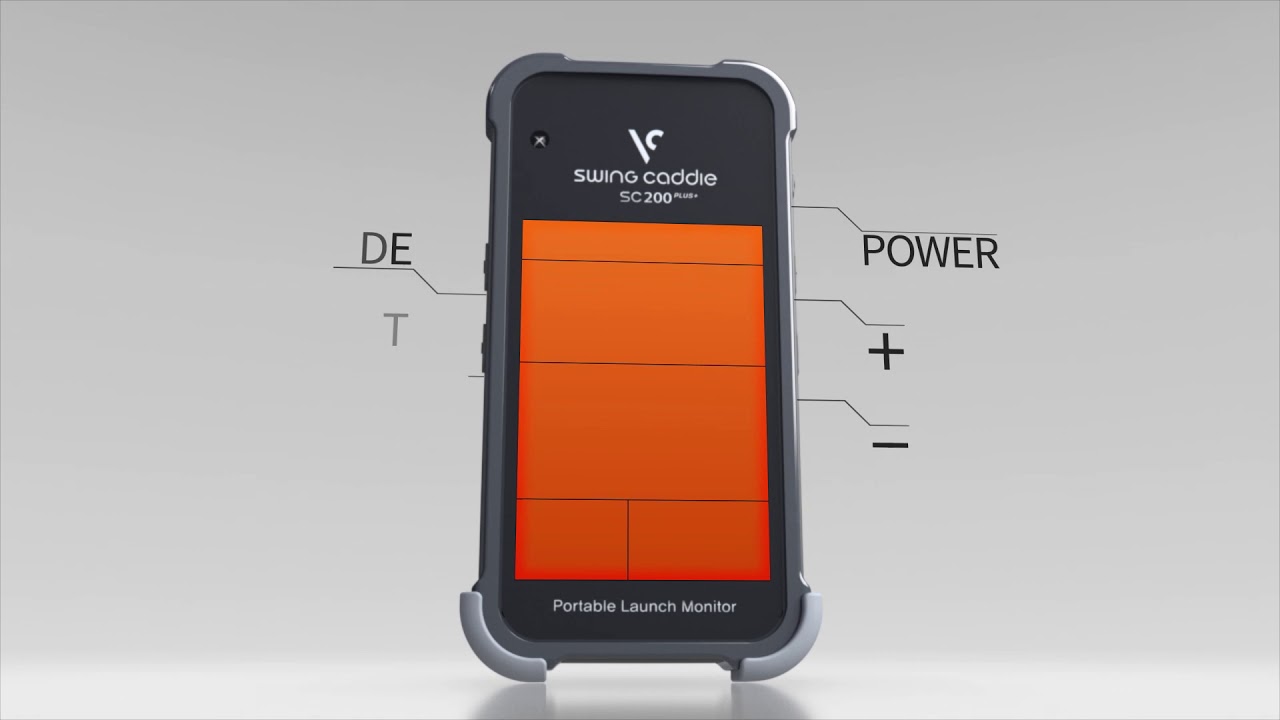 Swing Caddie SC200 PLUS
Reviews (0)
Additional Info