The Range Kit – Upgrade your practice
The Range Kit bundle from Golf Swing Systems gives you all you need to take your practice up a level.
With the accurate, budget friendly data of the Garmin Approach R10, paired with some of our top training aids, you have the tools to improve your swing faster than ever before.
The Garmin R10 is a small and easy to use launch monitor ideal for use on a driving range. With a wide spectrum of data and 10 hours of battery life you can practice more between charges and understand the mechanics of your golf swing better than ever before.
Once you have your data you now need a way to improve the numbers. The Swing Plate allows you to build multiple drills using a simple alignment stick to encourage proper swing path, plane and positioning. This in turn will improve the quality of your golf shots, and the quality of the data displayed by your launch monitor.
This practice setup is complement by a GravityFit TPro 2.0 Swing Kit. The GravityFit TPro is a lightweight, portable tool that allows you to work on your game, improve your posture and strengthen your deep muscles, including your core, where ever you are.
This product qualifies for FREE UK Delivery
Garmin R10
GET MORE FROM YOUR GAME!
Small and easy to move from home to the driving range, Approach R10 is the portable launch monitor that brings the course to you.
THE GAME GOES WHERE YOU GO: AT HOME, INDOORS OR ON THE DRIVING RANGE.
STEP UP YOUR SWING CONSISTENCY BY TRACKING MORE THAN A DOZEN GOLF METRICS.
TIME TO TRAIN. VIEW YOUR SHOTS ON A DETAILED DISPERSION CHART.
SEEING IS BELIEVING. RECORD VIDEO CLIPS OF EACH SHOT.
VIRTUAL ROUNDS LET YOU PLAY ANY COURSE WITHOUT LEAVING THE HOUSE.
UP TO 10 HOURS OF BATTERY LIFE MEANS MORE TIME ON THE RANGE.
PORTABLE AND LIGHTWEIGHT
Work on improving your game anywhere and any time of year. Approach R10 is easy to move from inside your home to the backyard and even to the driving range.
SEE YOUR STATS
The included phone mount clips to your golf bag, letting you view and interact with the Garmin Golf app on your compatible smartphone between swings.
BATTERY LIFE
Spend more time playing between charges with up to 10 hours of battery life.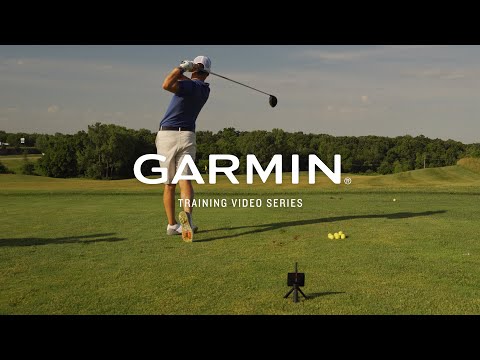 GARMIN APPROACH R10 | PORTABLE LAUNCH MONITOR & GOLF SIMULATOR
TRACK MORE METRICS
Work to improve your shot consistency by tracking metrics such as club head speed, ball speed, spin, launch angle, launch direction, smash factor and more.
AUTOMATICALLY RECORDS VIDEO
See and analyse your own swing with video clips that feature your real stats overlaid on each shot.
42,000+ VIRTUAL COURSES
You and up to three other golfers can likely play your own home course or even a course you are going to play on your next trip with virtual rounds for more than 42,000 worldwide courses.
TRY THE GARMIN GOLF MEMBERSHIP FOR FREE
Take virtual golfing for a test-drive with a free 30-day trial to the Garmin Golf app premium content.
E6 CONNECT COMPATIBILITY
The E6 Connect library of content (not included) is compatible with Approach R10. With E6 Connect, easily play photorealistic courses whenever you want.
Swing Plate + Alignment Sticks
GravityFit TPro 2.0 Swing Kit