Upgrading your hitting mat w/ Handicap Golf
One of the most important factors to consider when building your golf simulator, is what surface are you hitting off. Are you hitting from a budget range mat, a Golf Swing Systems Tee Turf Mat, or even a premium TrueStrike Mat? Each option suits a specific type of customer. Check out the guide to these mats below:
Premium Range Mats are developed to offer a comfortable and stable playing base that is essential for a confident swing. On average 12mm of turf allows you to get underneath the ball when working with your irons, and a thick foam base absorbs shock and protects the wrists in case you strike the ball a bit heavy. With durability and forgiveness in mind, you can practice without any danger of wearing out your joints, or your hitting mat. Some of our most popular mats include the best selling Quad Tech Mat. Featured in a number of professional's simulators the Quad Tech Mat combines the typical 12mm of turf with an extra layer of suspension to help rescue your wrists and elbows from the despair of too much range practice.
A high quality deep pile strike mat, with ultra realistic features, this is the mat of choice for golf professionals and low handicappers everywhere. The deep pile allows teeing up for a driver, and the thick grass surface simulates realistic fairway iron work. Slightly less forgiving than our other mats, this mat will encourage accuracy and consistency, and will generate less club head bounce. The extra thick construction of this mat protects wrists from injury, allowing for lengthy practice sessions to develop consistency and muscle memory.
The core purpose of TrueStrike is being built to last and to react like grass when hit. This feedback conscious construction allows golfers to have a realistic practice surface so they play like pros out on the fairways. Their unique gel based hitting section reacts just like turf when struck and provides actionable feedback when you strike the ball. The primary target audience for TrueStrike is professionals and driving ranges but if you have space, any level of golfer can benefit from practicing with TrueStrike.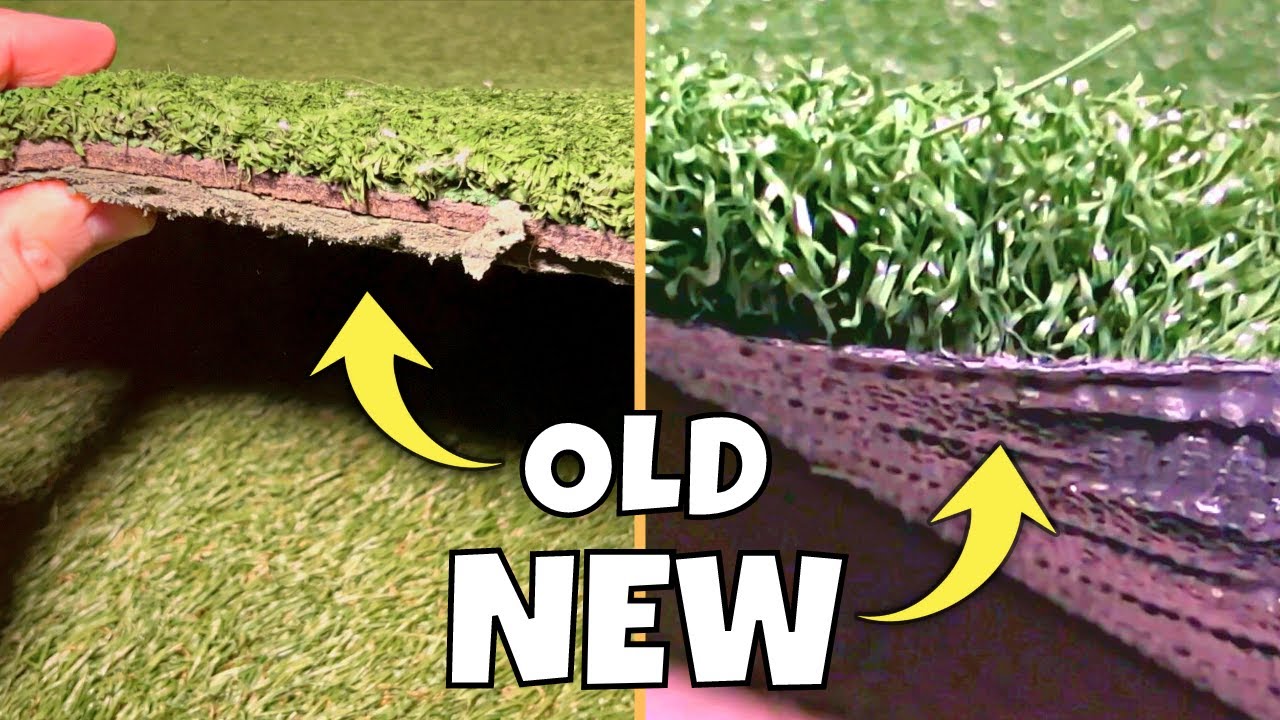 Upgrading your hitting mat w/ Handicap Golf