Spornia SPG-8 Practice Net
£600.00
The Spornia SPG-8 XL Edition is the latest, supersized Spornia practice net, designed for years of consistent practice. With premium materials and reinforced construction you can hone your swing at home without any fear of a shot blasting through your net. The XL Edition is 8ft x 8ft meaning you have all the confidence in the world to practice any shot from wedge all the way through to driver.
This net features:
Specially designed ball return feature to make your practice more efficient.
Super fast assembly and disassembly
A target sheet to give your practice focus and direction
A Chipping basket for short game practice
This product qualifies for Free UK Next Day Delivery
Order by 2:00 pm on Wednesday 6th December for free delivery on Thursday 7th December
Description
MAIN FEATURES: 
Automatic Ball Return to your feet for constant practice
Instant Set up and Take down
Ball rolls gently down not touching the floors
Included target sheet protects and absorbs ball impact
Get instant feedback on your shots
Use for Indoor & Outdoor
NEW Extra Large Design (8 ft. x 8 ft. + Roof)
NEW Extra Large Target Sheet
NEW Upgraded Premium Material for Simulation/Projection
NEW Upgraded Frame (Thicker/Heavier)
WHAT'S INCLUDED? 
SPG-8 Golf Practice Net
Bulls-Eye Black Target Sheet (76″ x 76″)
Chipping Basket
Poles & Ground Stakes
Carry Bag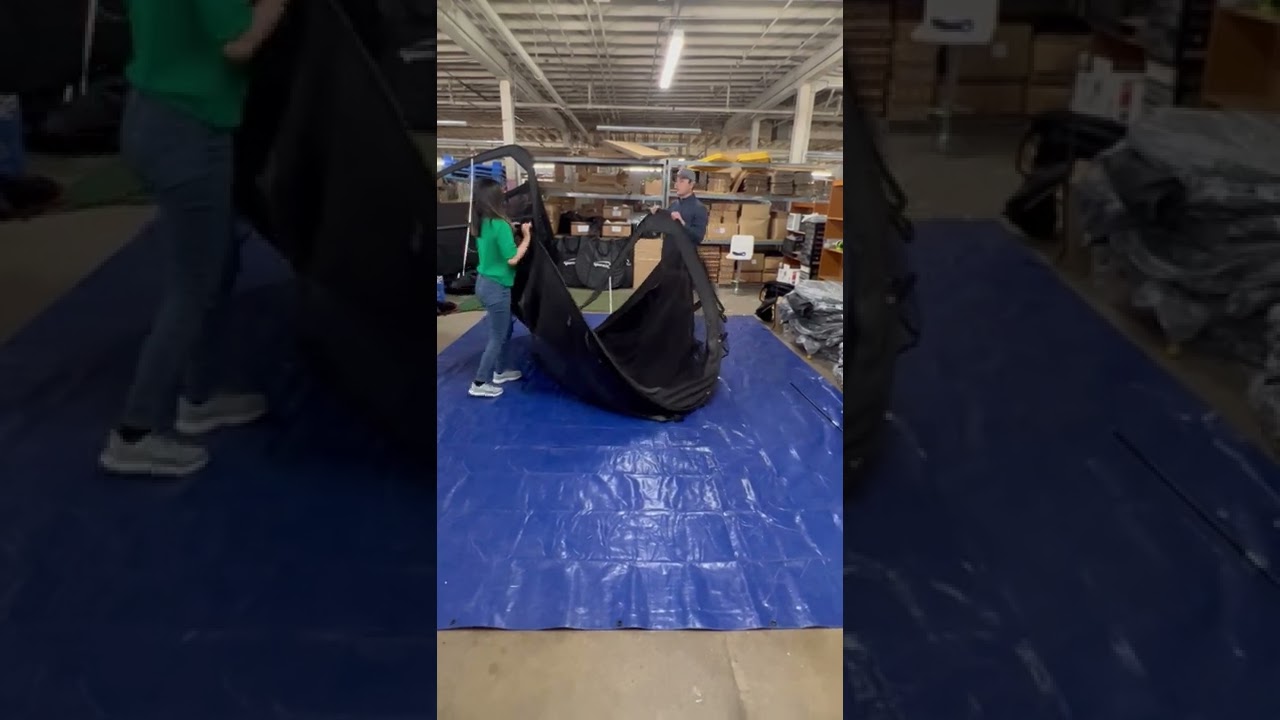 Spornia SPG-8 Practice Net
Additional Info