Merthyr Tydfil College Golf Academy
Neil Matthews, Welsh National Coach, works for Merthyr Tydfil College on a part time basis coaching students on the colleges golf courses.
The college had a room which was available for a golf studio and Neil asked Golf Swing Systems for our input.
We went out to Merthyr to check the room out and took measurements and after talking to Neil and the college discovered that Neil was very keen on coaching putting.
Along with this the college were keen for a golf simulator. At first this was touch and go but after talking to the college maintenance department we could raise the ceiling to the required height.
Knowing that Neil was wanting a putting academy as well, we gave Neil the idea of the Well Putt Big Tilt and the Well Putt pre Printed putting drills.
These are printed on to the putting surface and can be custom made with logo's, so we put the college logo on the carpet.
We went through a design process with Neil and the College.
With the Big Tilt Tilting platform Neil has now one of the most advanced putting studios in the UK, with the added advantage of using TrackMan Data for putting and Full Swing analysis as well.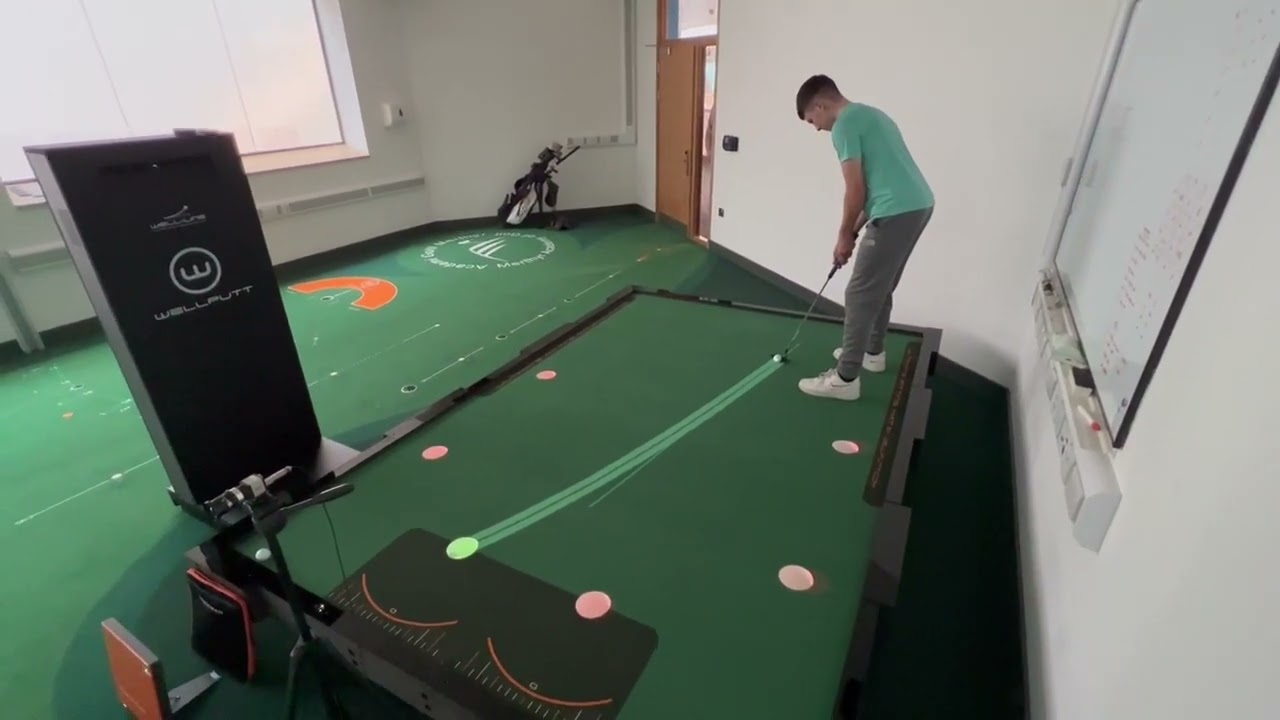 Merthyr Tydfil College Golf Academy