Trident Align 2.0 – Fully adjustable ball marker
New and Improved Design
This 2nd generation Trident Align design provides the same level of adjustability and precision aiming that Trident Align customers have become accustomed to. The new design features two stability studs that have been added to the base plate to provide extra gripping power when being used on hard or fast greens where the grass has been cut tighter. The precision movement of the new design ensures the adjustable aim finder moves smoothly from side to side with greater ease and accuracy to ensure you find your desired start line on every putt.
What's Included 
Trident Align Golf Ball Marker
25mm Marker Coin
Golf Ball Stencil Tool
Sharpie Marker Pen
Protective Pouch
This product qualifies for Free UK Next Day Delivery
Order by 2:00 pm on Monday 11th December for free delivery on Tuesday 12th December
Description
How to use Trident Align
Discover how to get the most out of your Trident Ball Marker when practicing or during tournament play.  Introduced by Enda McLoughlin, PGA Professional and designer of Trident Align.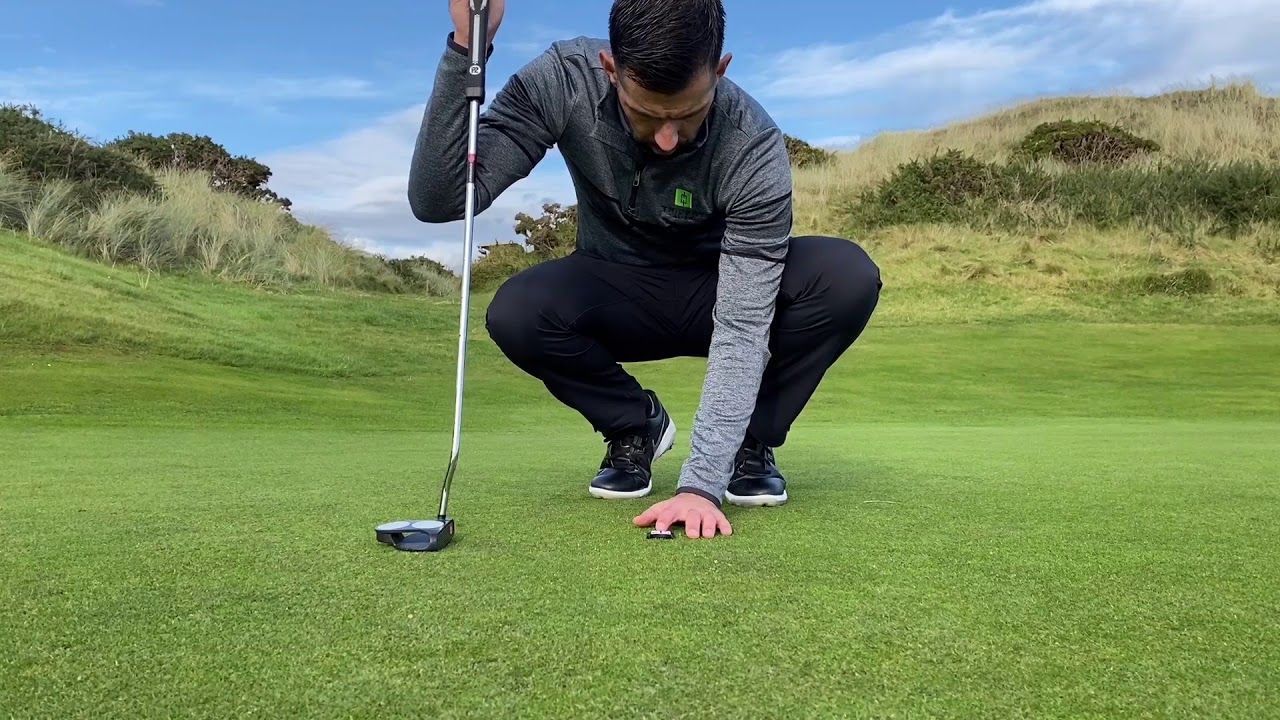 Trident Align 2.0 – Fully adjustable ball marker
Centre Aim Line
The long vertical line sits perfectly at 90° meaning the ball is not tilted to either side and the aim created by the line on the ball provides you with the true aim for the putt. If the golf ball is slightly tilted or rotated it can make the aim of the line appear different when you stand over the ball in your address position, compared to how it looked from when you stood directly behind the ball looking towards the hole. When you use a line on your golf ball you need to know you can trust its aim, with Trident Align you can.
Square Up Your Face
When the markings on the Trident alignment guide and the Trident markings on the golf ball forms a perfect square shape it ensures the long centre line is perfectly positioned at 90°. If you haven't formed the square then the ball is not aimed along the same line as the Trident alignment guide. This is due to the fact that the ball is either tilted or rotated too much to the left or right, make your adjustments until everything lines up perfectly.
Make It Square
The short horizontal lines of the Trident markings on the back of the golf ball act as a guide for the putter face to ensure it is positioned squarely behind the ball at address. If your putter face is slightly open or closed it is very visible to the eye and gives you instant feedback.
Trident Alignment Finder
Swivels to the left or right and allows you to vary your aim depending on the amount of break you need to play on any given putt. This moves independently of the black base unit allowing you to find your ideal starting line without the need for the ball to be in position.
READ IT. AIM IT. HOLE IT
Reviews (0)
About Trident Align 2.0
FAQ's
Additional Info